Mission Statement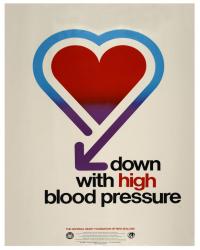 Problems
Hypertension is a major public health problem. The American Heart Association estimates that hypertension affects approximately a third of adults in the United States. Untreated chronic hypertension causes serious end-organ damage, such as heart diseases, kidney failures, hardening of the arteries, eye damages, and strokes. High blood pressure is a 'silent killer' because it often causes few symptoms for many years before the onset of critical organ damages.
In the homeless population, hypertension is a particularly significant health issue. Second only to alcohol abuse, hypertension is the most common chronic health care issue among the homeless population, affecting 14 – 25% of the homeless. It is particularly problematic for this population due to inherent barriers to good health and health care this group faces as a result of their homeless status. As of 2009, New Haven's homeless population approached 700. HAPPY is committed to providing effective management of chronic hypertension in New Haven's underserved communities through service, education, and research.
Solutions
HAPPY trains dedicated volunteers to conduct regular blood pressure screenings in New Haven community centers. Working with clinical advisors from Yale and partner health professionals, we implement training protocols and competency testing to ensure high quality and consistency of screenings by student volunteers. In contrast to the conventional poor practice of one-time community health screenings, HAPPY volunteers establish a constant presence in the communities by providing regular blood pressure screening sessions, helping to monitor the blood pressure levels of community members on a daily basis.
We collaborate with Cornell Scott Hill Health Center to provide underserved community members with immediate and affordable medical follow-up appointments. We implement fundraisers to sponsor educational programs, addressing their perceptual barriers to follow-up care. HAPPY applies best practice and evidence based program development. HAPPY evaluates its service output (number of community members screened, number of screening sessions offered, etc) and service outcome (incidence of successful follow-up) to continuously improve the program. We pursue IRB-approved research studies to investigate the barriers to hypertension care, evaluate the program efficacy, seek to understand the homeless' unique struggles with hypertension, and to explore effective, novel strategies to manage chronic hypertension. Through academic publications, we seek to influence and move towards improving the existing system of health care delivery for the homeless population.